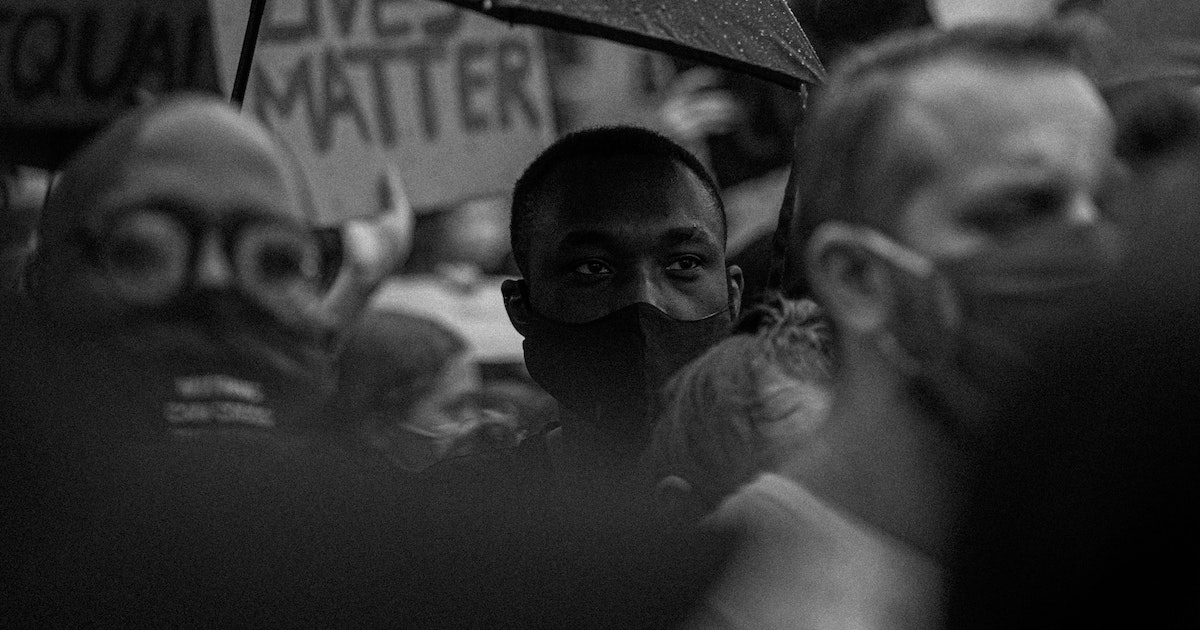 The animal welfare movement struggles to address deep-seated inequalities
On April 20, 2022, the non-profit organization Encompass, whose mission was to cultivate racial representation and equity, announced that it was disbanding and donating its funds to black-led animal welfare groups. , Indigenous and World Majority People (BIPGM).
This news came as a shock to many members of the movement. In the five years since its launch, Encompass has created a talent database, engaged Equity Based Dialogue to conduct research and report on Equity in the Farm Animal Protection Movement (FAPM), published a book on the move towards anti-racism in FAPM, consulted with many organizations on Diversity, Equity, Inclusion and Justice (DEIJ) issues, and created a community space for BIPGM in the movement called Global Majority Caucus. While other organizations and consultants like Critical Diversity Solutions and Jaya Bhumitra work with FAPM, many have seen Encompass as DEIJ's leading voice in the animal welfare movement.
The reason for Encompass's disbandment is largely a mystery, but many in the movement, like Plant Based Foods Association founder Michele Simon, believe it's "another sign [that] the vegan movement remains firmly in the hands of a few white men… [and] is not able or willing to properly address its deep-rooted inequalities.
History of justice and labor issues
Animal advocacy has a long history of racial and gender discrimination, sexual harassment, abusive and toxic work environments, and retaliatory management practices in some of the movement's largest organizations.
In 2018, the animal protection movement had its own #metoo movement, which led to investigations at the Humane Society of the United States (HSUS) and Mercy for Animals (MFA). In the summer of 2020, staff at the Animal Legal Defense Fund (ALDF) intend to unionize, which was initiated primarily out of dissatisfaction with the organization's lack of response and public solidarity with the Black Lives Matter movement after the murder of George Floyd, has been met with classic union busting tactics.
In August 2020, Civil Eats reporter Charlie Mitchell posed the question "Is the vegan movement ready to reckon with racism" which, in part, exposed the movement's pattern of appropriating social movement strategies from leaders blacks and to compare the systemic oppression faced by blacks in America to nonhuman animals. In his article, Mitchell explains that many FAPM nonprofits, including the HSUS, MFA, and ALDF, are largely made up of white executives and are largely funded by white donors, which influences the strategic objectives of organizations.
Similarly, Simon published an article regarding the equity report published by Encompass and Equity Based Dialogue which revealed that FAPM funding goes primarily to white male-led organizations and that the BIPGM in the movement "has described being regularly downplayed or have their ideas, suggestions or approaches rejected by leaders and/or others in their organization."
Not only are white goals and interests centered on the missions of these organizations due to the racial makeup of leadership and funders, but this dynamic also leads to organizational cultures that overburden, alienate, and marginalize advocates. BIPGM animals. BIPGM employees within FAPM have increasingly spoken out about the racism they have experienced in the movement and the implicit biases that are embedded in the fabric of many animal nonprofits.
In addition, the FAPM has been criticized for its adversarial relationship and history of malice of meatpacking and slaughterhouse workers. Journalist Hailey Huget in Current Affairs argued that "if the animal rights movement ever wants to end animal exploitation…it needs to radically rethink its relationship with workers". This includes its own workers, which has become evident with recent allegations of unfair labor practices at No Evil Foods and Amy's Kitchen, as well as the wave of ALDF employee resignations over the past two years.
The non-profit industrial complex
While many organizations have now hired their own DEI officers and are committed to creating a more equitable farm animal protection movement, some have criticized FAPM organizations for "washing" their images for public relations reasons without creating real material changes in their strategic objectives, internal organizational cultures or external campaigns.
"The mainstream animal movement, along with the most influential leaders and cadres of the 'good food' movement, are simply used as an extension of [sic] empire," says Dr. Breeze Harper in a comment to a LinkedIn post by Simon about Encompass disbanding. "Neoliberal-capitalist whiteness is sold to the average untrained mind as 'green' or 'social impact' when the results will always be the concentration of power among those (mostly white males, but there are also those who don't may not be white men but support [sic] power structure) who have held, maintained and created power for centuries.
Harper believes that the white leaders and funders of the FAPM have benefited from the perceived social impact of their work without targeting or dismantling the structures that maintain and support speciesism, white supremacy and other -isms. Instead of funding BIPGM work that speaks out on the interconnections of oppression and the importance of unsettling neoliberal capitalism and the state, Simon says white leaders in the animal welfare movement have amassed social capital , cultural and economic by selling the concept of "good food" to consumers.
Harper's comment clarifies that the nonprofit sphere, like the broader philanthropic and humanitarian sectors, is part of an industrial complex saturated with white supremacy and colonialism. This is particularly evident in FAPM's increased involvement in corporate interests, which has been dubbed "vegan capitalism". This concept is not new, but it is deeply connected to the DEIJ issues facing FAPM organizations today. For example, the growth of the global vegan food market is generating large corporate profits, but has failed to disrupt industrial animal agriculture, or address the damage to marginalized communities, the environment and people. non-human animals.
Is the farm animal protection movement ready to reckon with racism?
The answer to Mitchell's question, in my view, is an unequivocal no. While some organizations may hire DEI consultants and do DEI advocacy for public relations and marketing purposes, many seem unwilling to make real organizational changes to their culture or strategic goals. However, other organizations are stepping in to defend workers in the absence of Encompass.
Apex Advocacy, a new organization founded by Christopher "Soul" Eubanks, works to diversify the FAPM movement and support BIPGM animal advocates. The organization's mission is to draw attention to the intersections between systems of oppression that affect nonhuman animals and marginalized human communities.
Companions and Animals for Reform and Equity (CARE) is another BIPGM-led organization that attempts to heal communities from harm and lack of inclusion in animal welfare. CARE amplifies the voices of BIPGM to help build a more equitable human and animal rights movement. The organization also advocates for BIPGM communities, which are most affected by the environmental consequences of global climate change.
Another new organization, Rights for Animal Rights Advocates, has a mission to increase transparency and accountability in the workplace and to advocate for fair and sustainable working conditions for nonprofit workers in the field of animal health. animal protection.
While the dissolution of Encompass has created a hole in the animal advocacy space, it is now more important than ever for animal welfare organizations to learn from Encompass's work and follow their recommendations: recognize and eliminate exclusionary practices, engage in open dialogue on racial equity, and evolve internal policies and external fundraising practices to support BIPGM-led groups.
As Encompass himself wrote, "All members of our movement, especially those with significant power and influence, have the tools to create a more just and diverse movement and we look forward to seeing how all defenders of the movement leverage their power."
The author is a former employee of the Animal Legal Defense Fund. They now work at Rights for Animal Rights Advocates.